The scientists involved in the work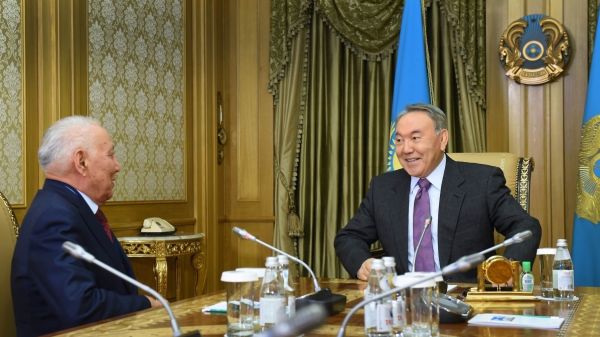 Nursultan Nazarbayev held a meeting with academician Kenzhegali Sagadiev

During the meeting the sides discussed key aspects of the development of domestic science, as well as the main directions of economic policy of Kazakhstan. The Head of State stressed that the country's scientific community should give its assessment and offers solutions in the context of the current situation in the world economy and geopolitics.

- Today, no expert can predict the further development and a way out of this situation. There are some opinions about the situation in Europe, the US, China, but a holistic view of one can not imagine. Moreover, the sanctions arising confrontation between a number of countries has no positive impact on the global trading system. Special attention requires the threat of terrorism, against which it is possible to fight only by means of joint action. With regard to all of these challenges with our scientific and expert circles to be an informed opinion, - the President said.
K. Sagadiyev noted that the scientists of the country are aware of their responsibilities, noting that the public service in the current difficult period is their professional duty.

As the press-service of the President, academician stressed that implemented today in Kazakhstan nation plan is a great historic opportunity, the potential of which should be used as much as possible. In this process, active involvement should be taken as representatives of science and the general public of our republic.

Source: Kazakhstanskaya Pravda, January 23, 2016, number 14 (28140)

We add that the academician of NAS RK, Doctor of Economics, professor Kenzhegali Sagadiyev graduated with honors in 1960, the KazNU, an economist by profession. Essay on Kenzhegali Abenovich - Member of the Presidium of the Alumni Association, sponsor of students included in the first volume of the outstanding graduates of the KazNU "Bіzdің elite. Our elite "(2009).