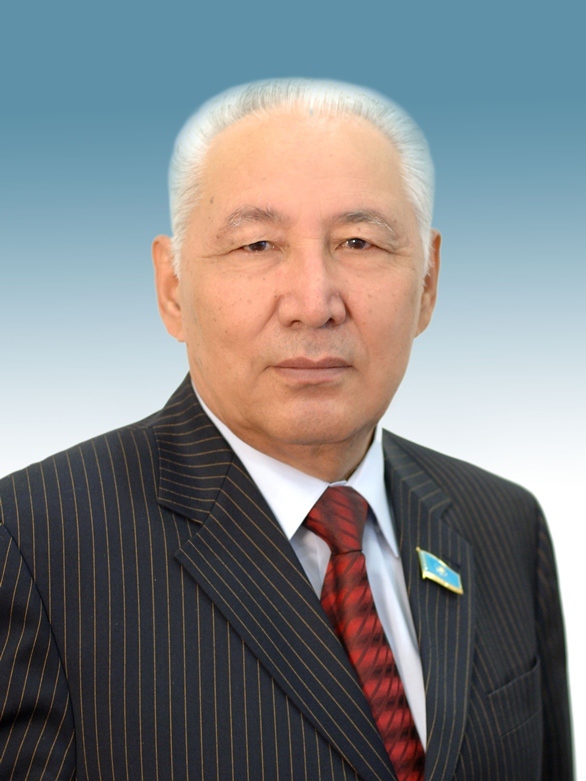 Sagadiev
Kenzhegali Abenovich

A prominent state and public figure of the Republic of Kazakhstan, scientist and educator, renowned organizer of higher education and science, doctor of economic sciences (1977), Professor, Academician of the National Academy of Sciences of Kazakhstan (1994), Honored Worker of Science and Technology of Kazakhstan (1998), a member of the New York Academy Science (1996), the Academy of Sciences of Pakistan (2002), honorary professor of Kazakh National University named after al-Farabi. He graduated with honors from the economic faculty of Kazakh State University named after SM 1960 Kirov.
Born February 18, 1938 in the village of number 1 district Dzhangildinskogo Turgay region.
In 1989 he was elected a corresponding member of the Academy of Sciences of the Kazakh SSR, and in 1990 he was invited to the Republican Academy of Sciences as the Chief Scientific Secretary of the Presidium.
In 1992-1994. KA Sagadiyev headed the Kazakh State University of Economics.
Managerial talent Academician NAS RK KA Sagadiev opened at the post of the National Academy of Sciences of RK President (February 1994 - April 1996).
In 1996, academician of NAS RK KA Sagadiyev appointed rector of the Kazakh State Agrarian University organized on the basis of the former Kazakh State agricultural and Almaty Veterinary Institute.
KA Sagadiyev - a member of the People's Democratic Party "Nur Otan", twice in 2004 and 2007 was elected deputy on the party list 3 and 4 convocations Majilis. Chairman of the Committee on Budget and Finance of the Mazhilis of the third convocation, and from 2007 was a member on the Committee of Ecology and Nature.
Academician KA Sagadiyev has more than 240 research works titles, including 32 monographs, books and brochures. Under his supervision 15 doctoral and 40 master's theses.
He was awarded the medal "For development of virgin lands" (1957), "For Valiant Labor" (1970), "Kazakhstan Konstitutsiyasyna 10 zhyl" (2005), "Kazakhstan Parlamentіne 10 zhyl" (2006), Order of the Red Banner of Labor (1971 ), Friendship of peoples (1987), "Parasat" (2003) and "Barys" II of degree (2008).